Have you heard of
Scribble Shop
? It is an amazing online resource for crafters... tons and tons of craft supplies at awesome prices, plus inspiration and tutorials all in one stop!
They sent me a big box of mystery goodies and challenged me to get creative. Here's what they sent me:
black and white patterned fabric squares
, some
Americana chalkboard paint
, a big bag of
multi-colored feathers
, a pack of
Martha Stewart glitter
, some
glittered brads
, and two packages of felting, one
turquoise
and one
gold
.
They also sent me some Ferrero Rocher chocolates, which I ate immediately under the guise of creative fuel for my brain...
I decided to take 2 old Goodwill frames that I had and turn them into mini-chalkboards.
Challenge Materials Used:
black and white patterned fabric squares
Americana chalkboard paint
From My Own Supplies:
The first thing I did was go through the fabric pieces and sort them according to whether they were predominately black or white.
I wanted to cover one frame in white and one frame in black. I cut the squares in half and positioned them around the frames.
"Glass!? What!?"
Yes. I painted the glass.
Follow the directions on the paint, but usually it's two applications: one in vertical strokes, the next in horizontal stokes.
These are framed chalkboards that will be in my house, and be written on by
me
. They will not be installed in a 2nd grade classroom and subjected to rough-housing... I promise, they will hold up just fine.
(Besides, it's a guaranteed fit in my oval frame. Why wouldn't I use it?)
Reassemble the frames. I thought about just putting them on little plate stands, but I have this strange little wall by our front door that I can't figure out what to do with. I decided to hang them up there.
You can follow Scribble Shop on
Facebook
, on
twitter
and on
google plus
. Be sure to check them out! Between now and April 30, when you shop at Scribble Shop use the code THEVSPOT to take 15% off of your total orders.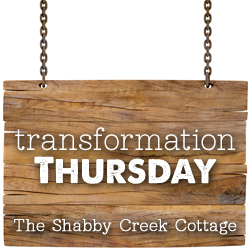 Pin It